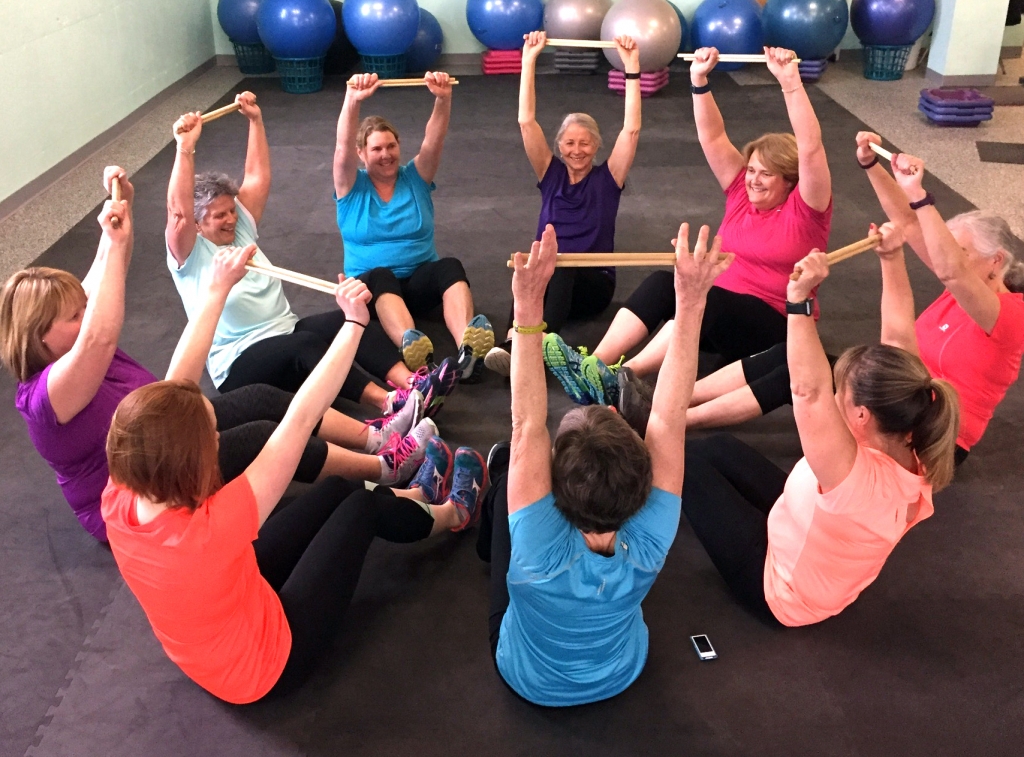 The Cape Elizabeth Community Center exercise studio is a sunny air- conditioned wonder. Core & More classes meet twice weekly and incorporate balance, mobility, flexibility and strength training using foam rollers, balls, tubing and weights. The combination of pilates-inspired core work, myofascial release, good music and challenging upper body work makes this a popular, inexpensive work out option.
The Richards Community pool at the Cape Elizabeth High School (not to mention the hot tub!) is home to H2O Combo, a water-based cardiovascular workout that requires no swimming skill.  Floatation dumbbells, noodles and kick boards allow participants to "run", "ski" and "cycle" in between watercore sets. A more demanding program–Suit Camp–is occasionally offered.
Stroke Skills gets you swim-fit while you focus on technique.  If you want to swim well for years to come, unlearn bad habits and replace your hard workouts with intelligent intensity.
Super Seniors classes are offered to people at various local assisted living facilities.