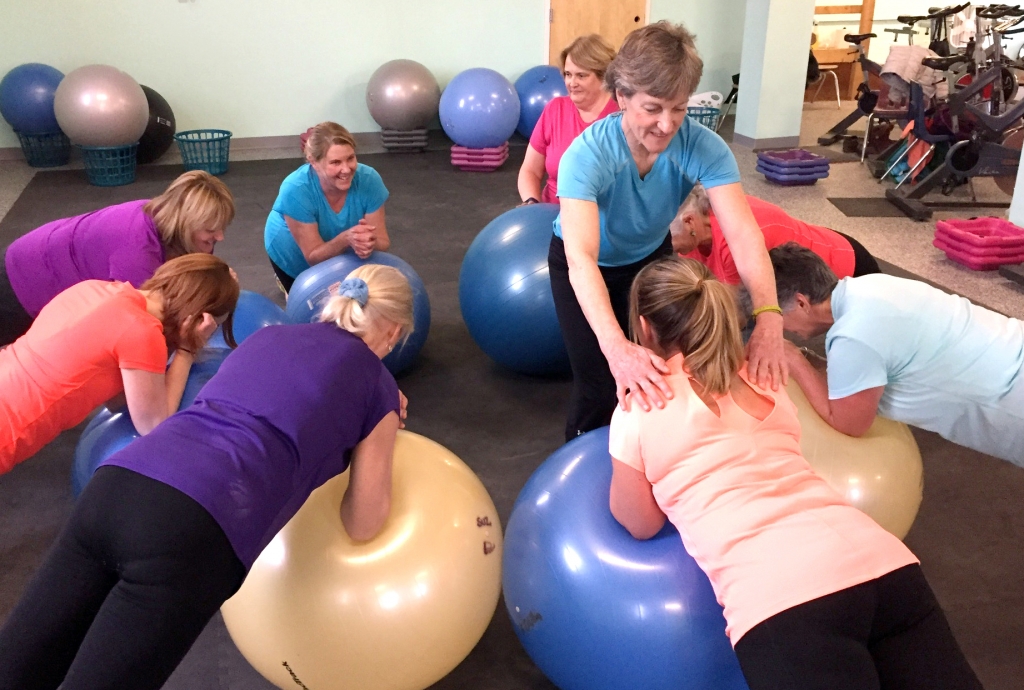 Summer 2023 Classes:
Essentrics at the Fort: As you crest the hill look to your left for the concrete slab and some people in fitness attire! You can park for free in Overflow Parking which is the first right after you enter the Fort. T/Th 9 – 10 am: Drop in only $10.
Class schedules change as new trends in fitness emerge. The Cape Elizabeth Community Services brochure or online catalog http://www.capecommunityservices.org/ carries ME FIT classes including Essentrics, Core and More, Step Up and Sweat and Aqua Cardio Core.
Sarah keeps abreast of and refers people to other fitness classes (see drumcoreforme.com).
Your costs reflect the number of people you work with and the additional out-of-session planning work that Sarah does on your behalf such as training plans for hiking and races.
For example, if your goal is to hike the Tour du Mont Blanc, you might choose to attend More Than Core twice weekly for three months, and see Sarah alone weekly for eight weeks to develop your leg strength. You would use the exercises you learn at both kinds of sessions to do a regular workout on your own.
Several 4 person groups meet once or twice a week for a full body workout that includes a thorough warm up and an intense cardio+strength circuit. Exercise level options are provided for each person based on his or her ability. Push ups aren't for everyone. Planking can be basic or advanced. It's as personal as possible in the group setting. For 7 months of the year, the big studio door is wide open, creating a comfortable bright workout area.